Renke Lührs is a Partner at BUSE and a member of the Corporate Law and M&A practice group.
He advises German and international clients on matters of corporate law and capital markets law, inward and outward bound acquisition transactions, restructurings, strategic partnerships, and distribution and licensing arrangements.  His clients include public companies, mid-size enterprises and entrepreneurs as well as international financial investors, private equity and venture capital investors.
Awards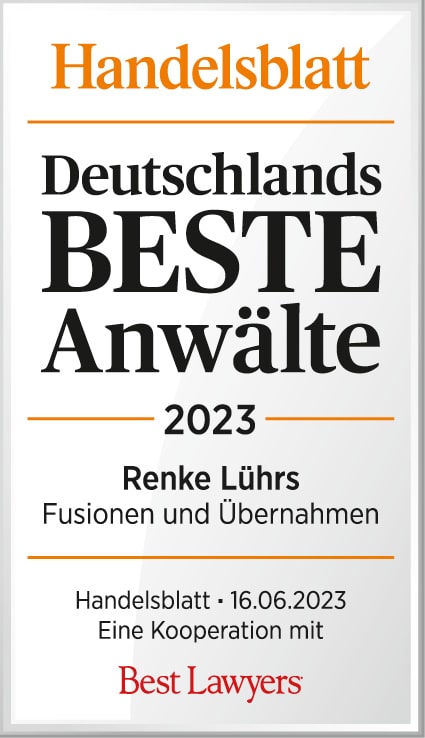 Renke Lührs advises management boards and supervisory boards of German companies, particularly with regard to corporate governance and compensation issues as well as "critical" shareholders' meetings.
Renke Lührs chairs supervisory boards of a number of German stock corporations.
Lectures
Renke Lührs regularly gives lectures on the following topics:
Conducting shareholder's meetings (stock corporations)
Duties of the supervisory board members