Lars Roßner is as a lawyer and Partner at BUSE's Dusseldorf office.
His main activities include the support of national and foreign clients in the areas of commercial and company law. He advises his clients on purchase and sales issues in M&A transactions and restructuring processes as well as on questions concerning general commercial law. Additionally, he provides extensive expertise to companies with a The European Company (SE) foundation, having been in charge of various projects in this sector.
His clients are predominately from the following sectors: automotive, services, plant and machine construction and retail trade.
Prior to joining BUSE, Lars Roßner worked for a leading auditing company for ten years. He had decisive influence on the organisation of the lawyers association, which exists since 2007.
Lars Roßner is a member of BUSE's Corporate Law and M&A practice group.
Lars Roßner is currently chairman of the supervisory board of I-ADVISE AG based in Dusseldorf and a member of the supervisory board of WILO SE based in Dortmund. Moreover, he is chairman of the board of trustees of the Stiebel Family Foundation based in Holzminden as well as a member of the board of trustees of the Wilo-Foundation based in Dortmund.
Awards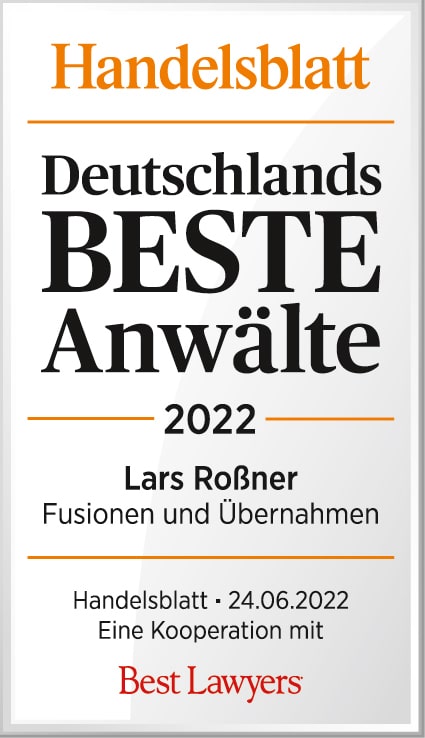 Lectures
Lars Roßner regularly gives lectures on the following subjects:
Furthermore, he advises management boards on questions of liability. He also holds seminars and training sessions on these issues.