Dr Jan Tibor Lelley is a Partner at BUSE in the firm's Essen and Frankfurt am Main office and he is a member of BUSE's Practice Group Employment. Dr Jan Tibor Lelley works exclusively on labour and employment law cases. He holds an LL.M. in International Business Law from Suffolk University Law School and is admitted to the bar as certified specialist for labour and employment law (Fachanwalt für Arbeitsrecht). The State Bar of California appointed him as Foreign Legal Consultant.
With more than 20 years of professional experience, he advises employers and HR executives on a full range of HR-related legal issues. Key areas of his practice include design of employment agreements, co-determination at the workplace, union and works council controlling, HR-focused corporate restructuring, data privacy and social media at the workplace. Dr Jan Tibor Lelley regularly lectures on the topic of human resources best practice, and authors numerous articles in legal journals and the business press.
He represents national and international clients from a broad variety of industries. Among them are many market leaders in the field of financial services, information technology, hospitality, automotive and life science. Besides his out of court practice another important area is his in-court representation including litigation in front of the Federal Labor Court and the European Court of Justice.
Dr. Lelley is recommended by the legal press as one of the eminent European management side employment advisors and Who's Who Legal voted him since 2016 under the world's Leading Labour, Employment & Benefits Lawyers. In 2019 Who's Who Legal included him in Thought Leaders – Labour & Employment Law.
Recognitions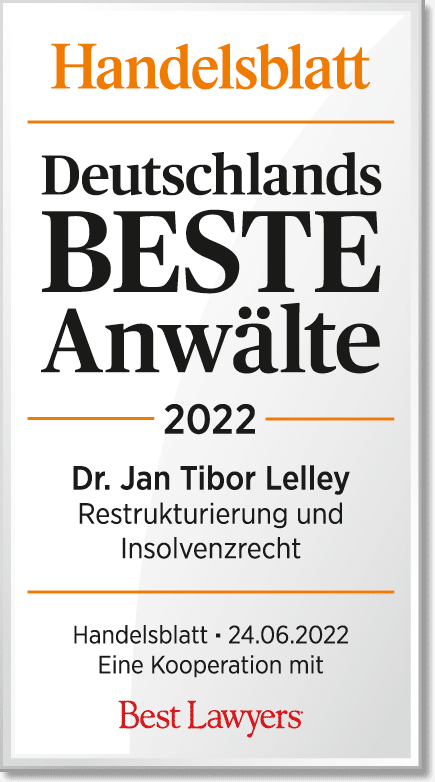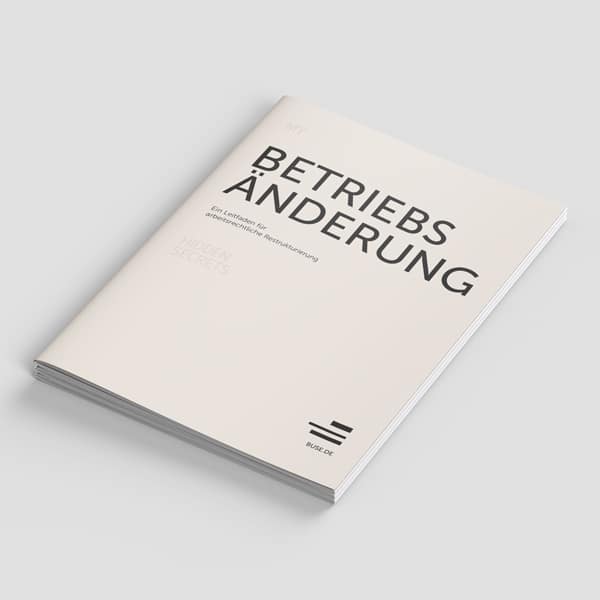 My Hidden Secrets: Betriebsänderung
Ein Leitfaden für arbeitsrechtliche Restrukturierung von Dr. Jan Tibor Lelley, Tobias Grambow und Dr. Julia Bruck
My Hidden Secrets, Reorganization
A Labor and Employment Law Guide to Restructuring in Germany by Dr Jan Tibor Lelley, Tobias Grambow and Dr Julia Bruck
Auszeichnungen
Deutschlands Beste Anwälte 2019 – 2022, Handelsblatt
Awards
Deutschlands Beste Anwälte 2019 – 2021, Handelsblatt